Way Down The River
AUSTRALIAN BLUES ALBUM OF THE YEAR
This stunning album from Sugarcane Collins is a dark and vivid collection of thirteen songs plumbed from deep within the rhythms of life in the mississippi delta of the 1920's & 30's. With sparse arrangements, brooding production and the inspired musicianship of all involved, Sugarcane conjures up the cotton fields and baptist churches, the stale-beer smoke-choked juke joints and gutbuckets, the freight trains, prison cells and street corners of the south that gave birth to the blues.
"I dived into the blues 30 years ago and went down as deep as l could go. The songs on this album are some of the stories l came back up with"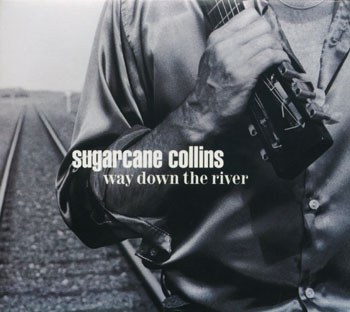 Sugarcane's guitar-playing and vocals are stellar, and so authentic that you'd think he grew up picking cotton by day and belly-fiddle by night near Tutwiler, Mississippi. This CD proves you don't have to be an American bluesmaster to master American blues.
Mark Hoffman(author of "Moanin' at Midnight" the Howlin Wolf bio) for Blues To Do, Seattle
Sugarcane Collins hails from halfway around the world, but his music is right out of the Delta, acoustic blues as it was born to be: powerful, personal and penetrating. Any one of the 13 cuts could have come to life 70 or 80 years ago on a sweltering Mississippi porch. Collins' intense vocals are impressive, but his lyrics will knock you flat.
Suzanne Cadgene, Elmore Magazine, New York
If you didn't know any better, listening to his new self-released disc Way Down The River, you'd swear that Sugarcane Collins was raised on blues music in the Deep South of the USA.
Graham Clarke, BLUESBYTES.COM
Way Down The River is a masterpiece album from Australian bluesman Sugarcane Collins. Everything about this album is remarkable.
James Walker, BLUESWAX.COM
Well crafted with flawless execution and great attention to detail.
All in all a true masterpiece. You should be very proud.
Charles Bazzell, New Orleans Artist
The singing, playing, engineering and production are top notch. It's one of the best CDs l've heard in a long time. It's a masterpiece.
Alice Stuart, US Singer / Songwriter / Recording Artist
This stunning new outing is a remarkable collection of thirteen original tunes. Particular sparklers include the sad penitentiary blues of "One Wing Frank", the detail packed tribute to "Leadbelly", the haunting hoodoo mystery tale of "Sallie Mae", a hand clapping testimonial titled "Shine the Light", the jew's harp spiced "Dancing Rabbit Creek" and a washboard enlivened string tickling rag called "All The Way To St Louis".
Gary von Tersch, Big City Rhythm and Blues Magazine, Detroit
The production is first rate and the songs are outstanding. It's one of my favourite blues albums of the year so far.
Chip Eagle, Publisher of Blues Revue
I like this album. He has a bold and dangerous personality in his music.
Bruce Iglauer, Alligator Records, Chicago
It is a great CD in every way.
Delta Frank Black, Radio WGLT, Illinois
Collins displays a great attention to detail for all aspects of the production. The artwork and layout are stunning. Included is a full-color booklet containing not only lyrics to each track but also photos of the Mississippi that have National Geographic-like quality. The love he has for the blues is evident in every aspect of this recording.
Mark Thompson, Cross Roads Blues Society, Illinois
It's one of the best acoustic blues CD's I've heard in a long time!
Jan Ramsey, James River Blues Society, Virginia
This album is a must have for acoustic blues lovers. These are all original compositions and they are classic.
Pat Kreeft, Atlanta Blues Society, Georgia
The CD is great. I'm impressed with the blues talent coming out of Australia. You are a credit to our music.
Richard Ludmerer, New York Blues and Jazz Society
His big soulful voice is as deep and passionate as his finger-picking and wine bottleneck slide is flawless. Sugarcane Collins is a true wonder from Downunder.
Ray Hansen, Walla Walla Blues Society, Washington
Produced & Arranged by Sugarcane
Engineered, Mixed & Recorded by Nigel Pegrum at Pegasus Studio, Cairns
Mastered by Michael Lynch, Sony Mastering, Sydney
Brisbane Sessions engineered by Tony Byrne at Grevillea Studios
Artwork & Graphic Design by Steve Lane, MAK Advertising, Cairns
Sugarcane vocals, acoustic guitars
Pete Burgess washboard
Chris Doyle electric bass
Paul Green electric guitar
Ben Hakalitz drums
Gary Howard congas
Bob Howlett organ
Kirk Lorange acoustic guitar
Nigel Pegrum percussion, drums
Giles Smith acoustic & electric bass
Andy Vogel harmonica
Bryce Wearne jew's harp
1. like a midnight shower of rain
The harmonica is crying in pain and longing with all the memories of all the wrongs done to so many negroes for so long. The blues is inextricably linked to these collective cultural memories
2. got a mind to ramble
A black sharecropper dreams of leaving the south but hasn't the courage or confidence to go
3. one wing frank
'knocking the joe'' was black prison speak for cutting off a hand or a foot to avoid more labour
4. folks of the road
The ramblers, gamblers ,musicians, dancers, pimps, whores & rounders who lived the blues life

5. leadbelly
The greatest black songster of them all. His repertoire pretty well covered the entire black experience. Born in 1885 and died in 1949 he dodged long prison terms in the south with his humour and his charm and his cleverly improvised lyrics and his mighty 12 string guitar
6. all the way to st louis
For Negroes St. Louis was a good time town on the river and the spiritual home of ragtime
7. i've heard the news
The first of three love themed songs. Love troubles and money troubles were nearly always at the heart of most blues lyrics
8. follow me boy
Refers to the black folk magic known as Hoodoo – the unique combination of West African religions, Native American customs and European Catholicism that employed roots and herbs and animal parts etc to conjure luck and success, mainly with money and the opposite sex. follow me boy is an old hoodoo spell that makes a man go crazy with lust and desire
9. sallie mae
The femme fatale behind this cycle of love,deception,jealousy and murder
10. shine the light
Time for some redemption and to relieve the tension! Negro women loved the southern church. Their lives were so often ugly and filled with abuse. Those glorious hymns had the women rocking in ecstacy as they let go all that suffering and sorrow. It was also in the church that all the elements of African American music came together calls and responses, polyrhythms and offbeat phrasing, blue notes bent notes parallel intervals and chords, constant repetition of rhythmic and melodic phrases and hand clapping, foot patting and a rock steady beat
11. dancing rabbit creek
l had to make mention of the Native Americans way down the river. They had the blues for centuries before the arrival of the africans, also dealing with the machinations of greedy murderous men. The 1830 Treaty of Dancing Rabbit Creek ensured the removal of the last great tribes of the Mississippi to the Indian Territories (now called Oklahoma, a Choctaw word meaning red man) and the subsequent debacle and loss of life from forced marches that became known as the Trail of Tears
12. stranger here
A wandering bluesman likes to get around. Playing music was one of the few alternatives on offer to African Americans other than a life of back breaking manual labour
13. way down the river
The story of the blues – from slavery to emancipation
from Jim Crow (segregation) to Chicago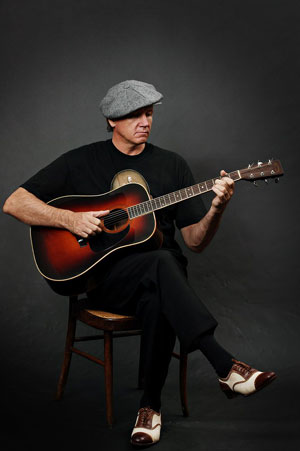 In Australia you can also order this album at all good record stores through
Only Blues Music Distribution.